Dates: April 27 to 29, 2022
We are thrilled to express our heartfelt gratitude for your incredible support during IPPS 2022! This event has been an absolute triumph for us, with a tremendous turnout of enthusiastic attendees both in person and via video calls.
Soilath System
The Soilath System is an innovative air volume control system specifically designed to effectively manage the air volume in manure. Its primary goal is to rapidly increase the temperature and sustain it for several days. By harnessing the power of the Soilath System, we can now produce exceptional, high-quality organic fertilizer like never before!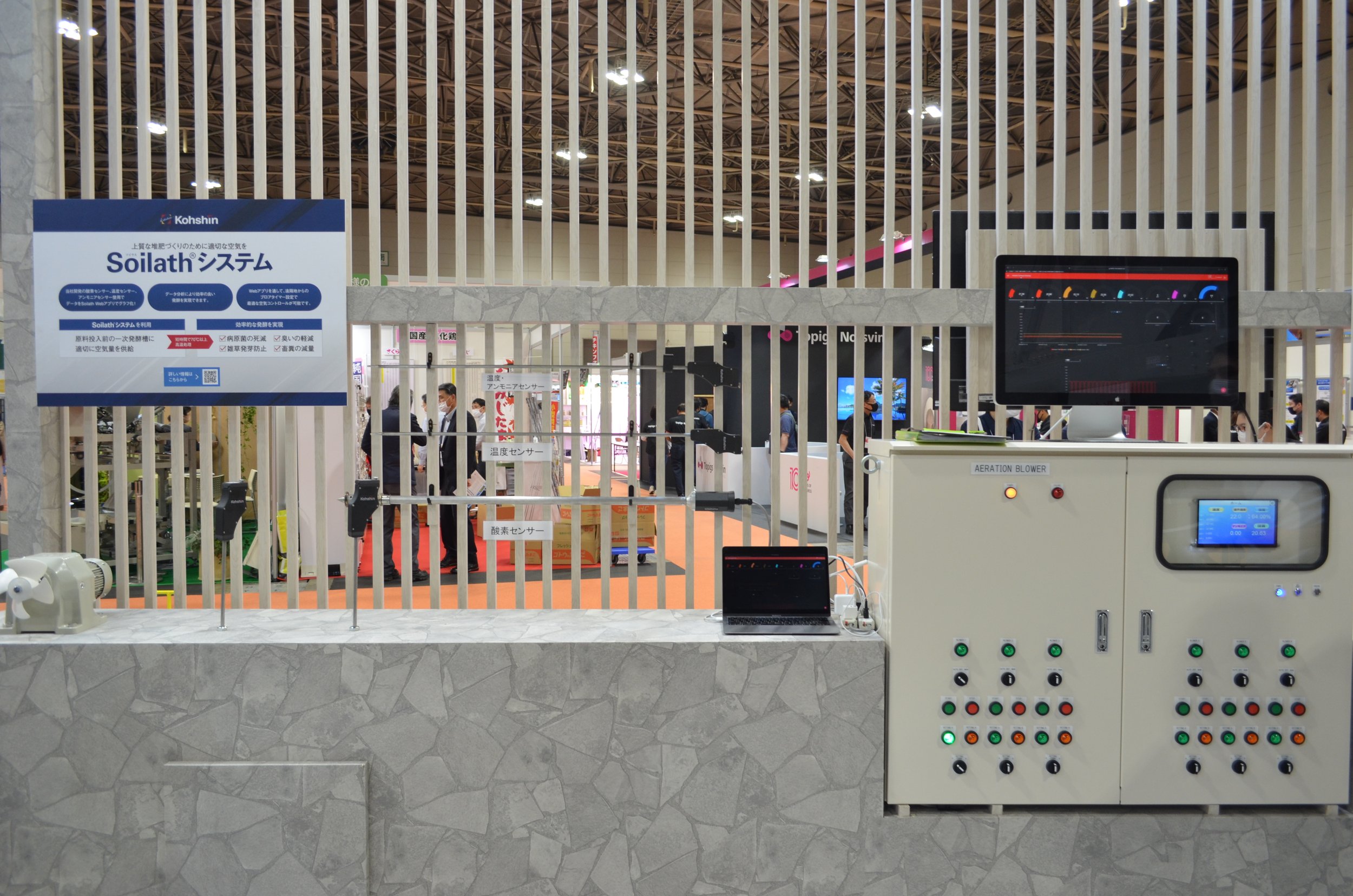 Soilath Blender
Soilath Blender has been developed to revolutionize the way we enhance the exceptional compost produced on our farm! This cutting-edge equipment boasts an automatic calculation and mixing system, seamlessly blending chemical and organic fertilizers to create a nutrient-rich, mixed-fertilizer tailored specifically to meet the needs of our beloved crops.
Automatic Cage Cleaning Machine
The new VENUS 2.0 has been re-designed to offer even greater durability and flexible cleaning patterns.
Rack Cleaner
Rack Cleaner is a machine that is used to wash chicken racks automatically. It uses high-pressure jets with 16 nozzles to ensure even cleaning.
Automatic Net Cleaner
Kohshin's Net Cleaner "Lavage" automatically cleans and removes feathers and dust adhering to the net of the dust room to prevent lack of oxygen inside the poultry house.
Cord Reel
Kohshin's cord reel is equipped with an inverter and tension sensor. It can automatically wind and unwind electric cables in accordance with the moving speed of the machine itself, thus reducing the load on the cables and supporting smooth operation.
Kohshin Alarm System
Kohshin Alarm System can be installed to each motor to convert the current into data. Visualization of the data enables early detection of machine damage and to analyze maintenance timing.
Oval Growth System
Oval Growth System, invented by Kohshin is an integrated system for farm management, that can help you to find errors and improvements at your farm.